A Fairy Tale... For a Post-Apocalyptic World
Cirq Evolution Returned ran summer 2012 at Lava Nightclub in Turning Stone Casino. Our theme was all about fairy tales that have gone terribly wrong. There was a sexy contorting red riding hood, golden fairies with metal wings, and lots of fire!
Jon was CEO of Atomic from 2010-2014. To find out what Atomic is doing now check out their website.
Sunbathing Dreamers
In the beginning of the night, while guests walked in they were greeted by an onstage beach scene. Ladies tanned on the beach while wearing mirrored bikinis and reading fairy tale books. After the scene they danced a gogo set.
Wood Nymphs
Wood nymphs are playful creatures that like causing mischief and playing with mortals. Our nymph's costumes were inspired by the forest, with glistening mesh unitards and holigram leafs. They roamed and interacted with the guests performing contortion, juggling beads, and rue cyr.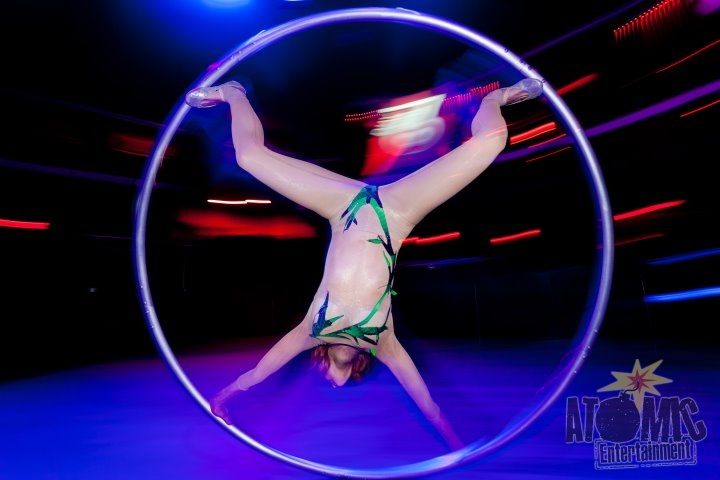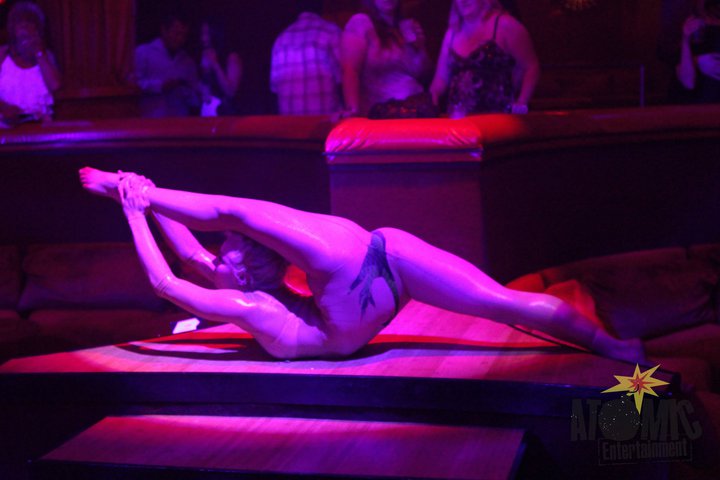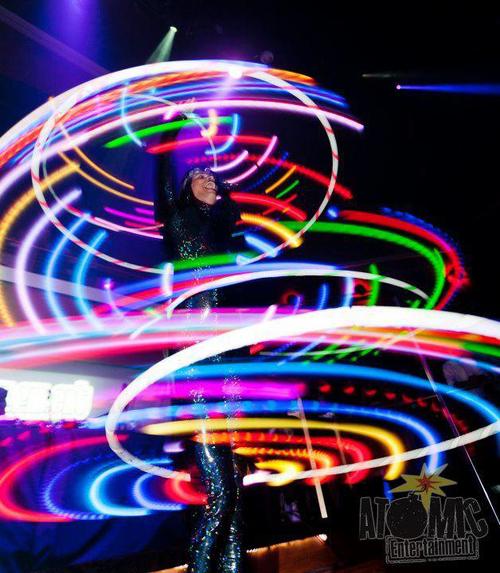 Scuba Diver Hulahoops
Still between the two worlds of imagination and reality, two scuba divers enter the dance floor. One stayed onstage performing a hulahoop act (that's me!) while the other brought hoops for the audience to hoop with us! Surprisingly, club goers in the late 20s are all about hooping!
Motercycle Pucks
I always imagined if Puck was around after the apocalypse he would be a biker. As a short pre-show to the Valcariy fire number, Pucks came on to grab the audience attention and set up the fire chandleeer. This was also the moment when the night changed from the good fairies to the more dark ones.
The Furies
Furies were tormentors of hell, which endlessly flew after and persecuted the guilty. In our post apocalyptic world they were released and entered the mortal world. But instead of winged deamons, they prefer a more shapely form. After an EPIC fire number (which required lots of training for our cast from Cirque du Soleil fire performers), the Furies danced gogo on stages and flew above the dance floor on harnesses.
Dirty Red Riding Hood
Red Riding Hood decided the wolf wasn't that bad, and interacts with the audience while performing contortion and hand to hand.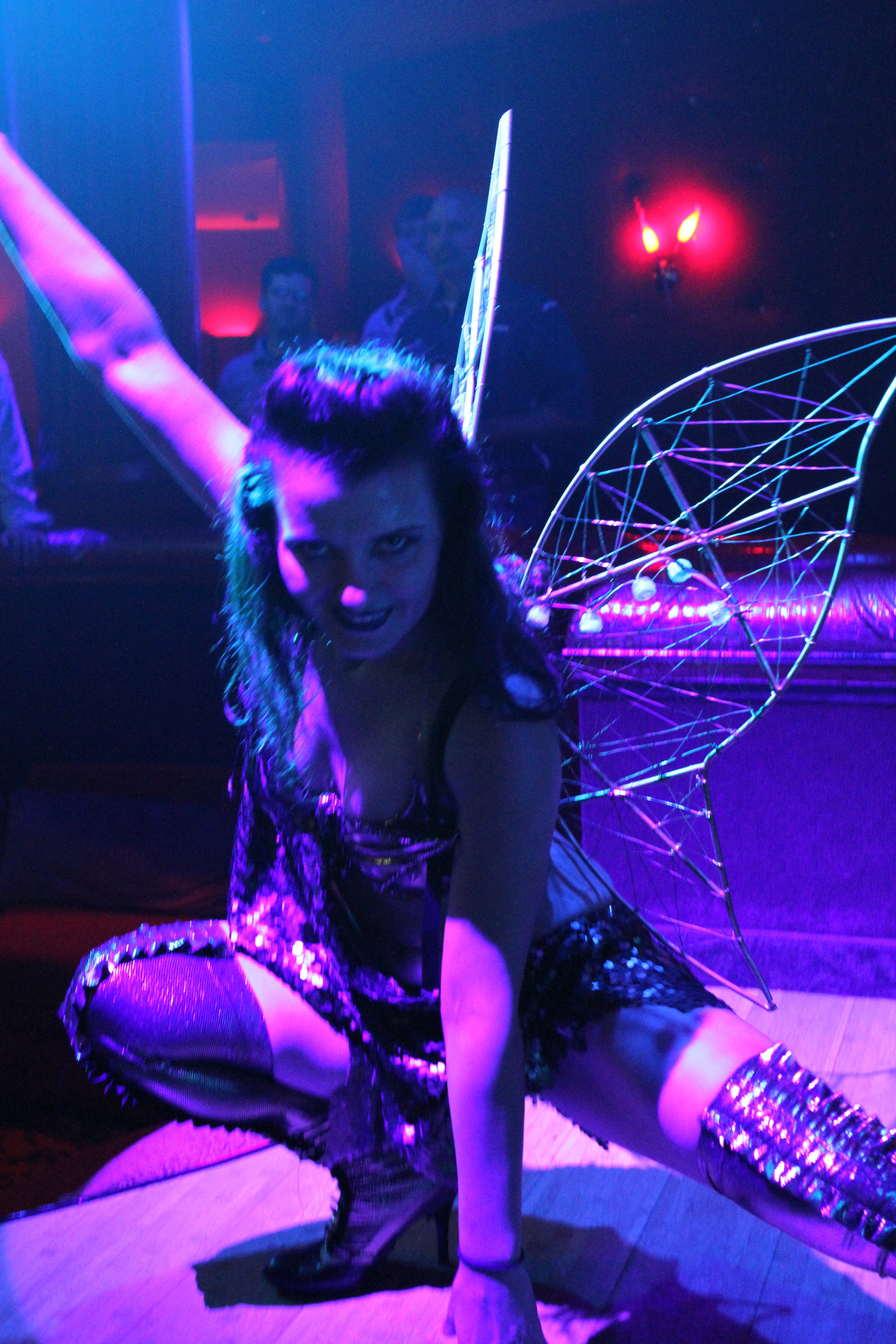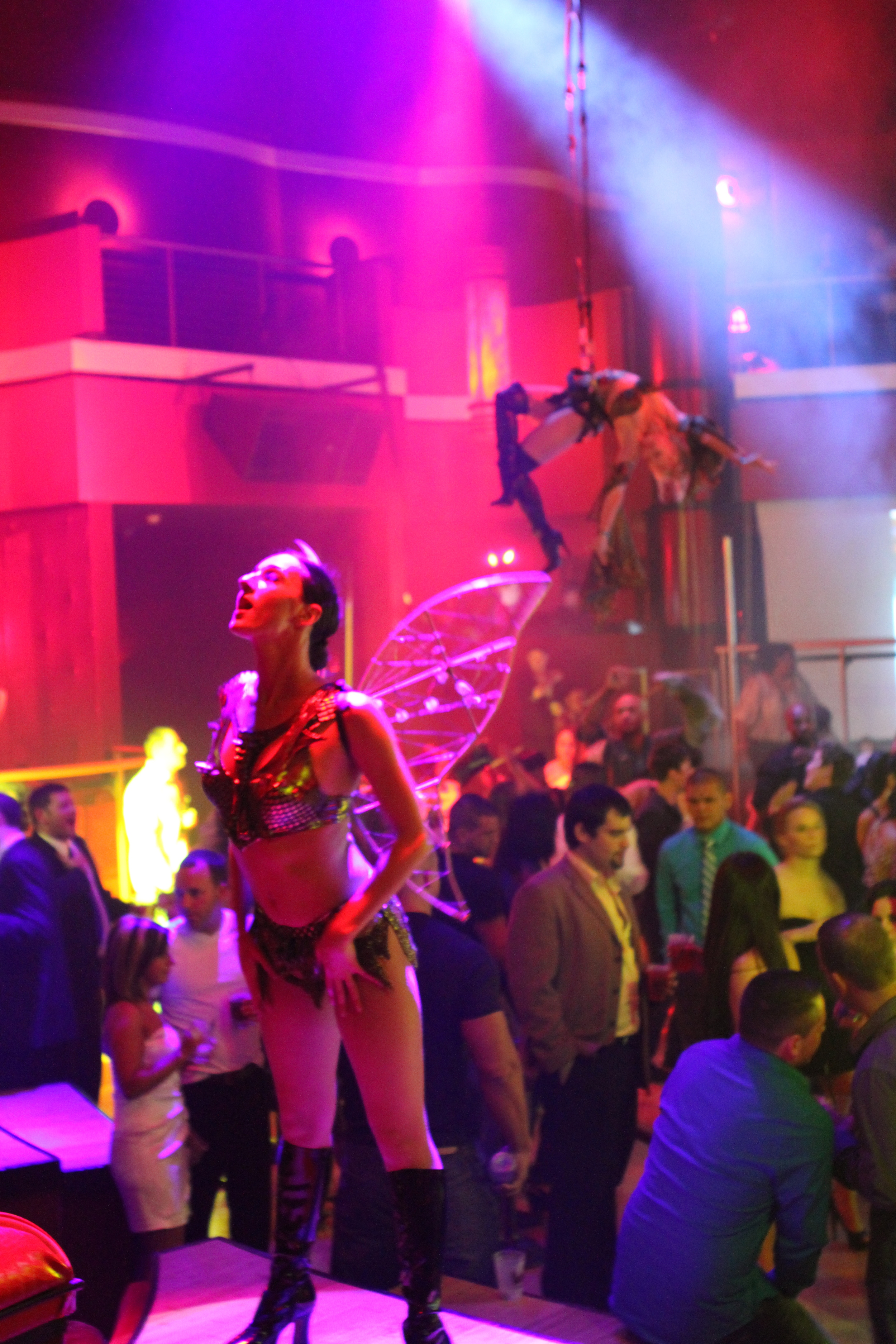 Golden Fairies
Crawling out of their holes, these fairies have been torn up and re-born. Their costumes are gold and metalic, with metal wings made of aluminum, copper, brass and rainbow LEDs. While three dance on boxes, two fly in the air over the crowd.